This tool can be a single (or multi) object Package(DBPF or DBPP) File packaged become to
Sims3Pack
file.
Integration of multiple single-object Sims3Pack file (e.g: TSR Workshop Sims3Pack) as a Official format multi-object Sims3Pack file object.
NOTE:
* Packet files need to game the base version 1.26 to install!
* Do not functional class MOD (NRaas Master Controller) integration. Game Launcher not support the installation of such objects!!!
Support the Content Type
Support:
Object, CASpart type (*.package)
Non-Support:
world type (*.world)
Use Steps:
1. Select the packet you want to Sims3Pack (single or multiple Package [or Single Object Sims3Pack File]).
2. Fill in the content contained by the file name and description.
3. Packet to select the desired file is added to the list.
4. Click the Generate Sims3Pack button to generate.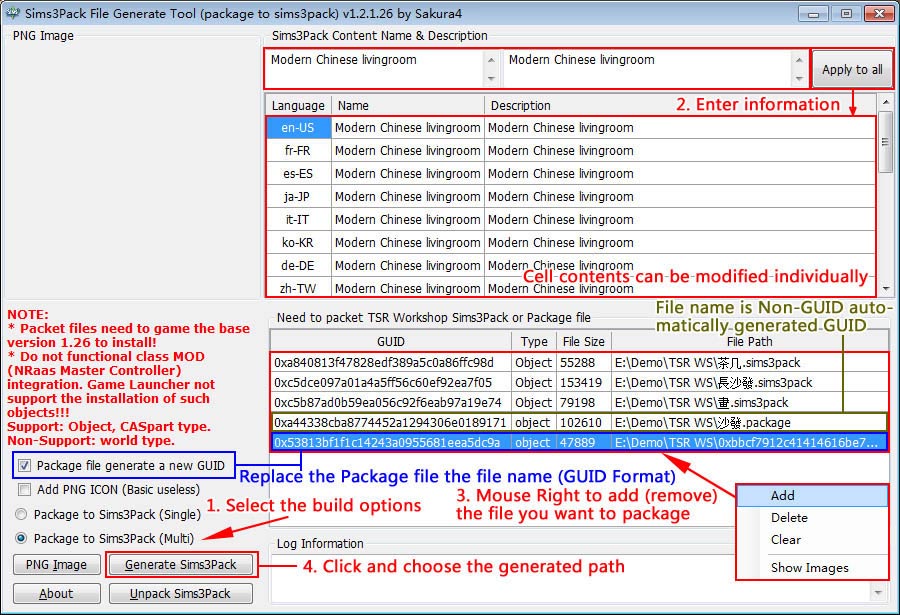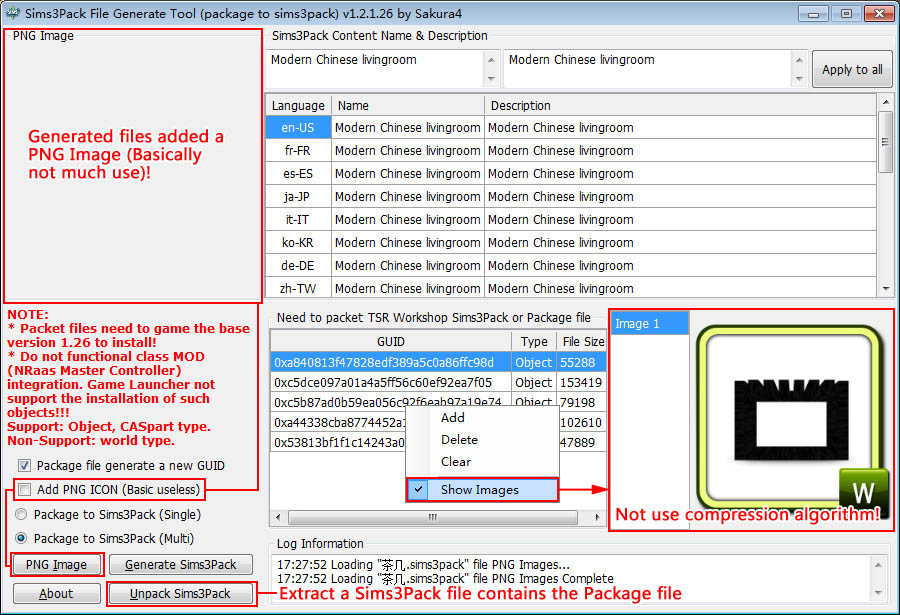 Click Here to Download