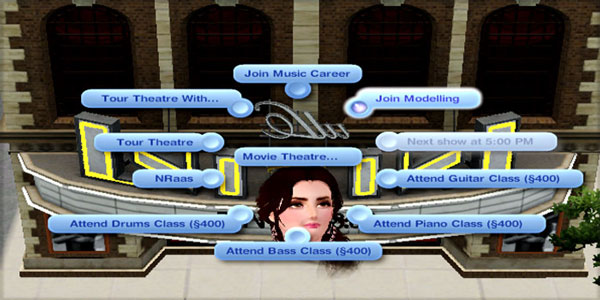 You will need
Twallans Custom Career Mod
found here:
http://nraas.wikispaces.com/Careers
- You need to download the base-mod to make this career work.
Changed rabbithole to Theatre so everyone can play the career contrary to the movie set.
patch
Compatibility is v1.36. Works with
Patch 1.38
I am not sure if it works for lower patch.
Language is only in English for now.
The Modelling Career was requested by Denise Williams. The level 1 of the career (Model Wannabe) has
negative salary
since this is the entry level of the modelling career you need to make sure you invest on yourself and look presentable to be discovered by an agent to officially become a model.
The Rabbithole is at the
Theatre