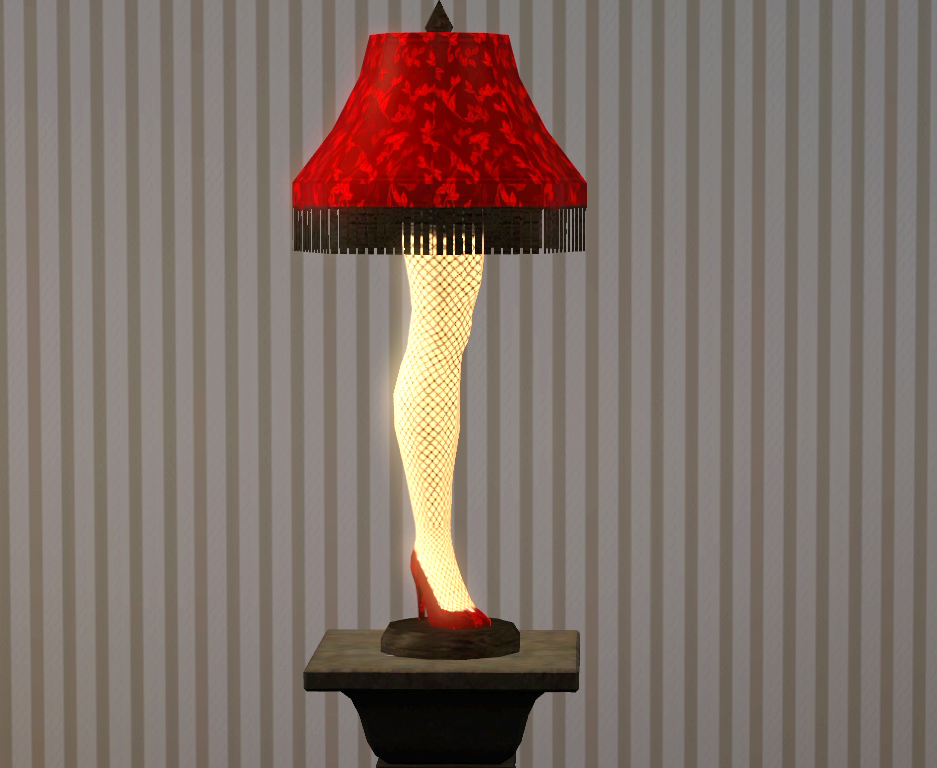 Scene:

Husband, reading out loud as he unpacks a strange lamp from a wooden crate: "F-R-A-G-I-L-E … Fra-gee-lay … why, it must be Italian!"
Wife: "I think it says Fragile, honey."

~ From A Christmas Story, by Jean Shepherd

Yes, this is a simization of that iconic leg lamp from the classic movie, A Christmas Story. While Dot over at TSR created it for Sims 2, I was unable to find a Sims 3 version…so I made one myself. This is an entirely new mesh, and not based in any way on anyone else's.

The Gam O' Glam comes with three preset variations, and is recolorable in three channels. It functions as a normal lamp, with all the typical lamplike abilities. One of the presets has a non-recolorable black lace garter.