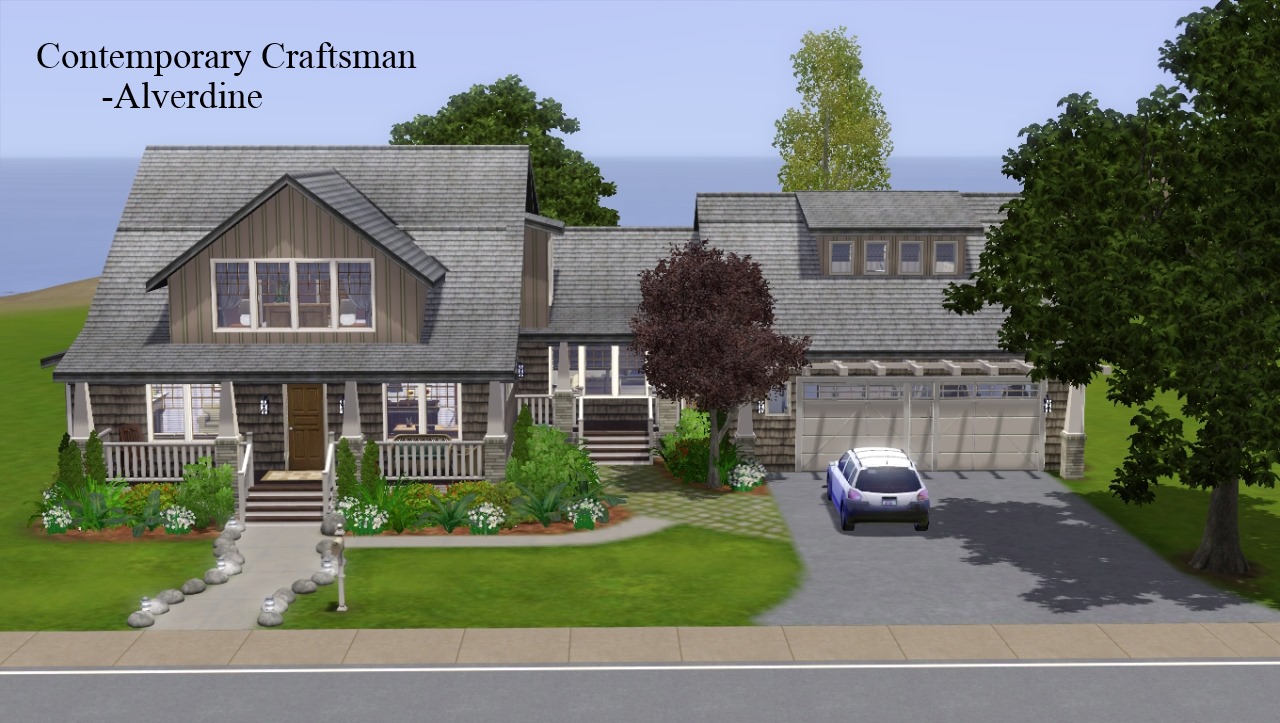 A fully furnished and landscaped contemporary craftsman house for your sims to call home - it features 3 bedrooms, 3 bathrooms, open plan living, dining and study, laundry room and a 2 car attached garage with bonus hobbies room above. The spacious yard, complete with a pool, fire pit, barbeque and edible garden patch is the perfect place to entertain during summer. Suited for a family of 4 (but could fit 5) and a small dog or cat.
Based on this floorplan http://www.architecturaldesigns.com...lan-18240be.asp
Tidbits:
-Upgraded and fireproofed appliances, electronics, plumbing and combustibles.
-No CC or CAP, Custard checked.
-Fully playtested.
Lot Size: 40x30 (Arrows should point to the right or terrain paint will shift.)
Furnished: $146,443
Unfurnished: $81,439
Patch: 1.63
Download Here