You must be patched to 1.42 to use this mod.
This is a functional pool slide for you sims. Just click and select "Slide". Currently it's only available to children, with future update to include teens. Includes three castable channels. Found in Build/Create Pool/Pool Objects; price 675. See the slide in action:
http://youtu.be/CBcRjsdIQWA
. Enjoy!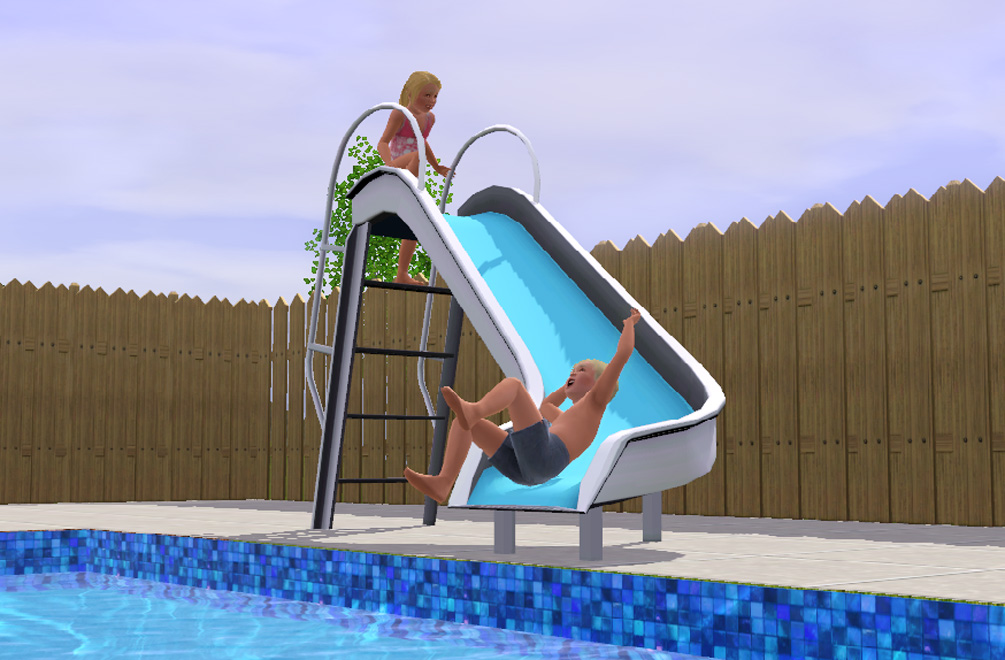 Download Here